History of Printing – Timeline
PREHISTORIC EUROPE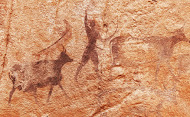 CAVE PAINTING
Cave painters communicating through images painted on walls using inks formed from sap and animal blood, and blowing on the wall using 'brushes' made from animal bones.
Click this link for to visit Dorling Kindersley's lovely guide to cave painting, which is perfect for children.

MIDDLE EAST


CLAY TABLET PRINTING
From around 3000 BC, scribes in the Middle East made an impress to be rolled onto clay tablets to copy and duplicate images.


ANCIENT EGYPT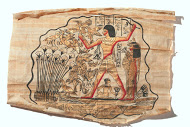 INVENTED BLACK INK
Made by mixing black soot with vegetable oil and beeswax. Different colours were produced by mixing materials like ochre instead of soot. Scribes used reeds to brush onto papyrus and to decorate tombs.
For more information click here to read this post by Brooklyn Museum.


ANCIENT GREECE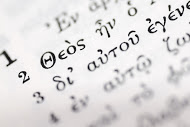 PARCHMENT DEVELOPED
Using a hard reed as a pen, fashioned like a fountain pen with a nib, the Greeks scribed on parchment.


ANCIENT ROME


MASS PRINT PRODUCTION
To meet demand, battalions of slaves would copy out classical works.
500-1500 AD


ENGRAVING AND ETCHING
For over a century, this was the means employed to transfer images to paper.
868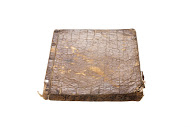 FIRST FULL LENGTH BOOK PRINTED
The Diamond Sutra is published, complete with illustrations and text, using woodblock printing technique developed during the T'ang Dynasty.
1241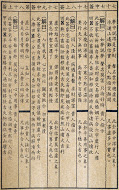 KOREA DEVELOPS CAST METAL MOVEABLE TYPE
The most famous example is Yi Munsun Chip, a collection of works by revered poet and scholar Yi Munsun during the Koryo Dynasty.
1300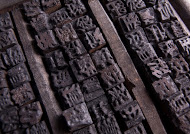 CHINA MASS PRINTS USING WOODEN MOVEABLE TYPE
A Chinese county office prints 43 books after making 100,000 wooden moveable types.
1423


BLOCK PRINTING COMES TO EUROPE
Chinese advancements reach Europe.
1456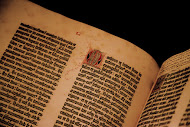 THE AGE OF THE PRINTED BOOK IN THE WEST
The Gutenberg Bible is the first major book printed using mass produced metal type. Thanks to this visionary technique, books could now be printed in their millions.
1457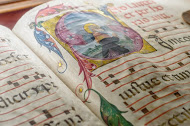 COLOUR PRINTING INVENTED
Psalter, a collection of Psalms, is printed in more than one colour.
1476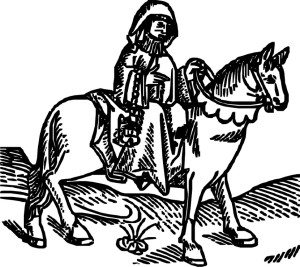 FIRST PRINTING PRESS AVAILABLE IN UK
William Caxton introduced the first, publishing Geoffrey Chaucer's Canterbury Tales.
1517 – 1648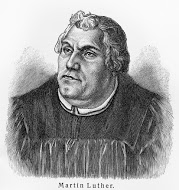 THE REFORMATION
Thanks to the printing press, Luther and Protestant Reformers were able to disseminate their ideas. Shared in the country's vernacular, the use of Latin dramatically declined.
1300 - 1700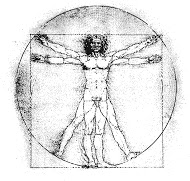 THE RENAISSANCE
Printing stimulates the economy with the rise of industries related to printing. Books were now written in a range of subjects including music and travel – not just religion.
1611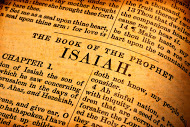 KING JAMES BIBLE
The first bible available in the English language is mass produced at the request of King James I.
1702
DAILY COURANT LAUNCHES AS THE FIRST ENGLISH PAPER
Located on Fleet Street, which became England's newspaper district.
1769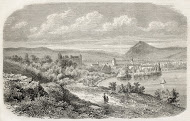 LITHOGRAPHY PRODUCES HIGH QUALITY PRINTS
Technique developed to repel ink from paper – except where it is required – resulting in clear, sharp printing.
1776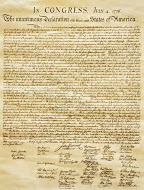 AMERICAN DECLARATION OF INDEPENDNCE MASS PRODUCED
To enable this historic document to be easily shared with the masses.
1829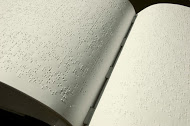 BRAILLE IS INVENTED
Created by Frenchman Louis Braille, who lost his eyesight in childhood, this form of printing has revolutionised the lives of the blind.
Look at this amazing video of a modern day braille printer…made from lego!
1846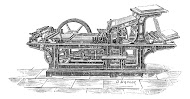 CYLINDER PRESS DEVELOPED
8,000 sheets can now be printed per hour.
1865


DOUBLE SIDED PRINTER INVENTED
This advancement offered crucial cost-saving advantages to publishers.
1958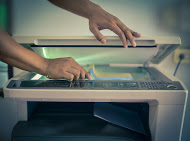 FIRST COMMERCIAL PHOTOCOPIER MADE AVAILABLE
This device soon took pride-of-place in the offices of major companies.
1969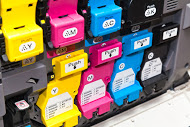 XEROX DEVELOPS WORLD'S FIRST LASER PRINTER
Graduate Gary Starkweather, working in the copier department at Xerox in the US, created a radically different way to print. This printer would scan images, transfer them electrostatically, and then use heat to fuse tiny specs of toner dust on to a piece of paper.
1970S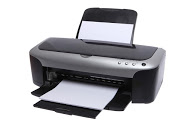 INKJET PRINTERS INVENTED
This form of printing simply hammers tiny dots of ink on to paper. Cost effective, these printers have become the go-to choice for home use.
2010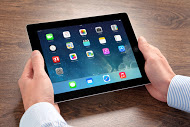 IPAD RELEASED
Taking us closer to the concept of a paperless world.
2011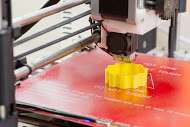 FIRST 3D PRINTER RELEASED UNDER $10K
3D printing (or additive manufacturing) is a process of making three dimensional solid objects from a digital file. Futurologists believe homes will soon be printing the objects they need rather than buying them from shops.
Heralding a new industrial revolution? Watch this film and join the debate.